I'm nominating Montaña Rusa: The Communist Roller-Coaster v2 for your consideration. I'd like to start with a meme that summarizes the intention behind this proposal:
The TE Commons: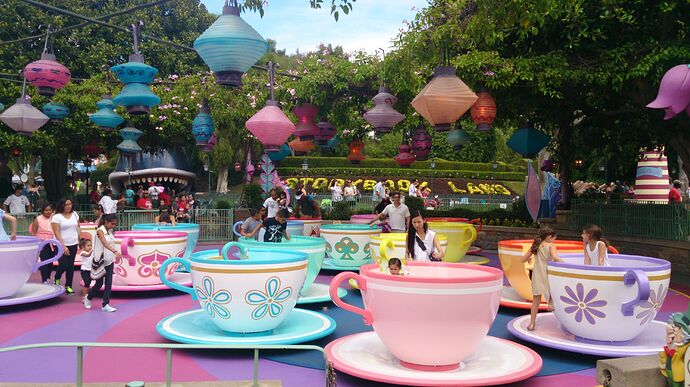 The ABC:

Summary
This proposal was born as a fork of TEC Casino and The Bolshevik's Gambit. The approach is simple: Let's give the market what they want! BUT… Let's empower the TEC with 1M wxDai for funding initial proposals!
A low (not so much!) reserve ratio will let us start with volatile conditions that will promote interactions with the bonding curve, generating income to the common pool with a starting entry tribute of 8% and an exit tribute of 2%.
Once the token freeze period ends after 4 months and secondary markets develop, the tributes should be re-adjusted to an even 5% each.
Module 1: Token Freeze & Token Thaw
| Parameter | Value |
| --- | --- |
| Token Freeze | 16 Weeks |
| Token Thaw | 88 Weeks |
| Opening Price | 0.95 wxDAI |
Module 2: Augmented Bonding Curve
| Parameter | Value |
| --- | --- |
| Commons Tribute | 77.00% |
| Entry Tribute | 8.00% |
| Exit Tribute | 2.00% |
| *Reserve Ratio | 15.61% |
Module 3: Tao Voting
| Parameter | Value |
| --- | --- |
| Support Required | 88% |
| Minimum Quorum | 8% |
| Vote Duration | 6.5 day(s) |
| Delegated Voting Period | 3.5 day(s) |
| Quiet Ending Period | 1 day(s) |
| Quiet Ending Extension | 2.5 day(s) |
| Execution Delay | 1 day(s) |
Module 4: Conviction Voting
| Parameter | Value |
| --- | --- |
| Conviction Growth | 14 day(s) |
| Minimum Conviction | 3.0% |
| Spending Limit | 16.0% |