The TEC Hatch is underway and will end on August 14, but to make sure you have enough time to participate, start taking these steps now!
Here are four steps to participate in the TEC Hatch: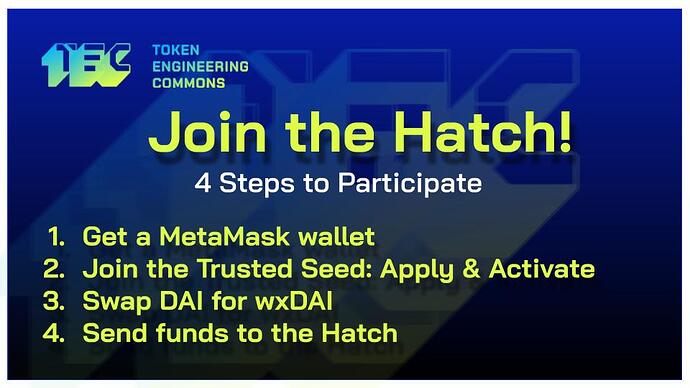 We have created a longer version of this post on the following Guidebook were you will find in detailed instructions and technical as well as cultural information about the Hatch.
To learn more about the TEC's mission, and the purpose of the Hatch, read Wielding Promethean Fire — The Importance of Token Engineering Public Goods.
If you still have questions, reply to this post or reach out on the TEC Discord.
---
Thank you to @ZeptimusQ @divine_comedian @natesuits @chuygarcia92 @liviade @KrisJ @JessicaZartler for input and feedback on this post.