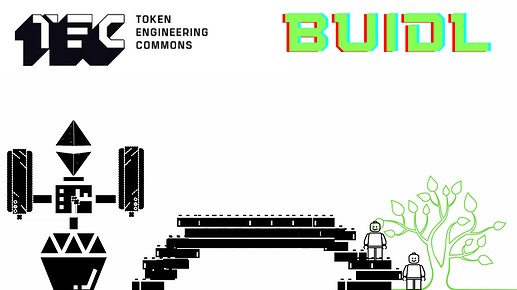 ©
I like to think of Token Engineers as digital civil engineers of the economies of tomorrow. We are creating new spaces of thought and science. Not just the evolution of finance but the emergence of new digital societies that need similar forethought and design validation for their infrastructure as their physical analogs.
DAO's will be those autonomous societies and token engineers will lay the groundwork to unite these societies in a brand new way. They can create the dynamic systems and the tools necessary to use them and build the "bridges" that unite these systems in a way that has yet to be done.
The Token Engineering Commons (TEC) is where this is all going to happen. We are pioneering that "breaking ground" of the digital industry in token engineering. Our Commons provides the environment for token engineers to unite and build the new logistics from the lessons of the old.
If you are focused on the tech. print ("Hello, TEC World")
There are the TEC Labs, TEC Params, and Gardens Swarm teams, as well as the cadCAD community that you can jump into and dive deeper into getting your hands dirty with Engineering the future economies of the world. But the TEC is a socioeconomic system and to be successful in the long run, there are a diversity of skill sets needed!
We have Gravity strengthening the relational fabric of our community where we educate turn community members into "Gravitons'' that can collectively transform conflicts in the most healthy way for progression as a whole for the group. We have a Transparency working group to conduct audits on the various working groups and provide accountability of those groups back to the community. These are the checks and balances for our community and incredible tools to help all DAOs solve the difficulties they will face building this new space.
We have TE Academy. A school to learn and understand Token Engineering and its complex dynamics with cadCad modeling at its core in a very engaging and thoughtful way.
Comms is a vital working group of the Token Engineering Commons. Comms creates the narratives we present to the world, sets up our communication platforms and promotes digital civil engineering. It works very hard to clearly define what we do and what we can offer and how you can get involved in what you want to contribute to most.
Soft Gov helps oversee the overall functions of the community and the heart of what we do, utilizing Ostrom's principles to create the most effective sustainable economies. These are just a part of the TEC Commons. This is commons to build the tools and the bridges for other DAO's to understand and use. Together we can make a difference but we all have to start at the beginning. Come join us. TEC… Let's Buidl!.